It's hard to believe that the holidays are right around the corner. Yet here we are. So once again it's time to grab some gear for those loved ones, particularly the bartenders in your life. Here is our list of top 10 cocktail shakers to gift a home bartender this holiday season.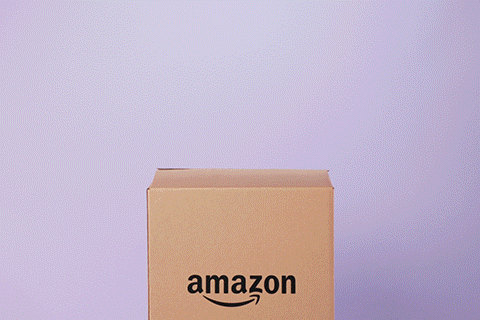 To make things as simple as possible for you, we put together the table below so you can find a great gift at a glance. This list is in no particular order.
[azonpress_tables id="1″]
Best Christmas Shaker Gifts
1. OneBom Cobbler Cocktail Shaker
This little hunk of steel might be inexpensive, but it definitely gets the job done. This is a three-in-one cocktail shaker that comes built-in with a jigger cap and a strainer. That means you don't need to have other bartending products to use this shaker, making it ideal for beginners. 
It's made of 304 brush stainless steel, and it's resistant to rust and corrosion. It's stainless steel walls also help keep your drinks from freezing. This is a gift and a curse as it will make your hands very cold while you shake it. But if you can hack it, and are on a budget, then this is the one for you.
If you're looking for inexpensive cocktail shakers to gift, this is probably the least expensive option out there.
3. OXO Good Grips Cocktail Shaker
I am personally a huge fan of Oxo Products, so when I saw this Oxo steel cocktail cobbler shaker, I was on it like an orange garnish on a Negroni. 
This shaker is absolutely beautiful. It's made of stainless steel with a steel brush finished exterior, giving it that classic, timeless look. It has a capacity of 24 ounces, and Its silicone gaskets provide a leak-proof seal. This shaker is supposedly dishwasher safe; however, take note that you should never put products with gaskets inside a dishwasher because they are very likely to deteriorate and corrode over time.
Its lid also functions as a jigger with printed measurement markings. It's like having a whole kit and one shaker. This shaker is great if you already have a bunch of tools because, apart from the lid serving as a jigger, it does not come with any other products. 
If you are looking for a casual cocktail shaker for home use, we strongly recommend checking this one out.
4. BrüMate Triple-Insulated Boston Cocktail Shaker
If you often find yourself making cocktails for one, and are tempted to drink right out of the shaker, this just might be for you.
The BrüMate cocktail shaker doubles as a tumblr, making it one of the only cocktail shakers on the market that you can actually drink straight from.
This product looks super modern and comes in many colors including silver, yellow, and even pink. Its multitude of colors allows you to really make this product your own, and express your individuality while you shake it up. It's definitely one of the coolest cocktail shakers I've ever seen.
It has a capacity of 20-ounces, It's totally leak-proof, and best of all, it's triple-insulated walls will keep your hands warm, your drinks cool, and will keep condensation under control, meaning no more watery messes when making cocktails. It's also one of the few shakers out there with a clear lid, a very cool touch.
This product has five-star reviews all around and people absolutely love it. We think you might too. If you're looking for a gift for a cocktail enthusiast this holiday season this just might be the product you're looking for. 
5. Snowfox Double-Wall Cocktail Shaker
When it comes to creating insulated mixology products, Snowfox is an industry leader. This Cocktail Shaker features insulated stainless steel and it comes in five fun colors. 
This shaker can hold about 20 ounces or 2.5 cups. It's double-walled insulated so you won't have to worry about freezing your hands when shaking up your favorite cocktails. It's vacuum insulated to keep your ice from melting so your drinks can stay cold in between pours. 
If you are shopping for a fun-loving home barteneder, check this one out.
6. Piña Barware Stainless Steel Boston Cocktail Shaker
If you're looking for a shaker with a timeless look, look no further. The Piña Barware Stainless Steel Boston Shaker is perfect for anyone just getting into mixology. This product includes two beautiful complementary tins (one 28 ounce and one 18 ounce).
This shaker has an extremely high-quality look with this mirror-polished exterior and brushed stainless steel interior. You'll feel this high-quality as soon as you give it a grab. It's 40% heavier than the industry's leading brands, making it very balanced.
And if you ever feel like using a pint glass instead of the provided tins, no problem! This shaker fit standard pint glasses, while still providing the tight seal you would expect. These shakers are dishwasher safe in both commercial and personal dishwashers. So what are you waiting for? Check out the Piña Barware Stainless Steel Boston shaker.
7. Cocktail Kingdom Leopold Boston Shaker
When it comes to creating high-quality mix allergy products, Cocktail Kingdom is royalty. And their quality craftsmanship really shows with this Leopold weighted chin cocktail shaker set. This shaker is specifically designed to provide easier separation after shaking up a cocktail. They're made with 18/8 stainless steel, making them durable and dishwasher safe. Did we mention this product is absolutely stunning? It has a mirrored finish exterior. A very classy touch.
8. True 3073 Vista Measured Cocktail Shaker
There's probably no cocktail shaker out there more ideal for a beginner than this True 14-ounce cobbler cocktail shaker. It helps you take the guesswork out of bartending by providing a small window to see the exact amount of liquid inside the container.
It holds up to 10 ounces or 300 mL. It might not hold as much as some of the other Shakers in the market, but this low capacity makes it easier to travel with, it also makes it great for individual drinks. And it only weighs 0.5 pounds making it one of the lightest cocktail shakers we've seen here. 
The shaker is just about as simple as it gets; it doesn't come with any of the bells and whistles of some other shakers out there, but it gets the job done. 
If you're looking for a gift for someone this holiday season, consider the True 3073 cobbler cocktail shaker.
9. Georg Jensen Manhattan Cocktail Shaker
Do you know someone who loves expensive items, art-deco, and cocktails? Then this just might be the gift you were looking for. This one is for the high-class cocktail enthusiast who has it all.
This shaker was designed by Scandinavian designer George Jensen and was inspired by the glamorous 1920s Gatsby era of New York City. 
The George Jensen Manhattan cocktail shaker is one of the most expensive cocktail shakers we have ever seen. But if you're looking for a truly unique gift any bartender or cocktail enthusiast would absolutely adore, this is the one.
If you're interested in learning more about George Jensen and his contribution to product design, take a look at this article from Artic that covers the life and legacy of George Jensen in detail.
10. Georg Jensen Sky Cocktail Shaker
While we're on the subject of stunning and unique cocktail shakers, here is another one from George Jensen, the sky cocktail shaker. This one is a 16-ounce cocktail shaker with a stainless steel mirror polish finish. 
It is as functional as it is beautiful and has a truly unique design that will grab the attention of just about anyone. This cocktail shaker looks like a sculpture that deserves to be at an art museum. 
You can grab the shaker by itself or in a three-piece gift set that features a jigger and a stirring spoon, which all compliment each other perfectly. This is quite an expensive cocktail shaker, no doubt about it, but it's extremely attractive, and it will make an excellent gift for that very special bartender in your life.
Looking for even more great gift ideas? Check out this video from Drink this Tonight where they go over some of his favorite gifts for cocktail enthusiasts.
Conclusion
Do you have a favorite cocktail shaker you would like to see on our list? Let us know in the comments. We would love to hear it. If you liked this post, click here to check out our blog. Thanks for reading, and as always, stay safe, stay home, get hammered.