One of my favorite summertime cocktails is the Long Island Iced Tea. It's cool, it's refreshing, and it's just what you need on a hot summer day.
Don't let the name alone fool you. The Long Island Iced Tea is one of the stronger cocktails on the menu. A few of these, and you'll be feeling a little more than tipsy at your uncle's BBQ. Reach for all the spirits in your cabinet because we're about to make a dangerous cocktail!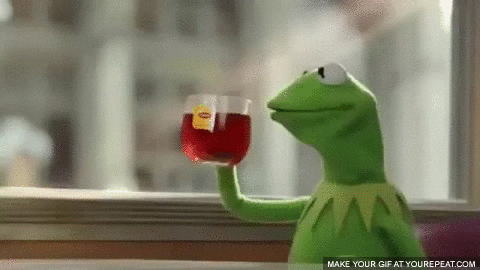 But as always, we want to give you a bit of the history behind the cocktail. Don't care for history? Click here to be taken straight to the recipe. 
Long Island Iced Tea Cocktail
What is a Long Island Iced Tea
A Long Island Iced Tea is a cocktail composed of vodka, tequila, light rum, Triple Sec, gin, and a dash of cola, which gives the drink an amber tint similar to that of iced tea. The drink tastes fantastic when made properly and doesn't have to be an evening drink. It's a well-balanced, tasty beverage, thanks in part to the fresh lemon juice and simple syrup. There are a few regional versions in addition to the Long Island version.
What Glass is a Long Island Iced Tea Served In?
A Long Island Iced Tea should be only be made with a highball or in a collins glass. 
​​History of the Long Island Iced Tea
 The Long Island Iced Tea is named after its birthplace, Long Island, New York. Robert "Rosebud" Butt is credited with inventing this wildly popular fraternity cocktail during a Triple Sec sponsored cocktail competition at the oak beach in Long Island in the 1970s.
What are the best spirits for a Long Island Iced Tea?
Quality value Tequilas like Espoln Tequila Blanco and El Jimador Silver are great options. 
Bacardi White Rum or Captain Morgan are excellent choices. They're good rums that aren't too expensive. 
A good vodka, such as Tito's Handmade Vodka or New Amsterdam Vodka, is all that is required for a Long Island Iced Tea. 
Long Island Iced Tea pairs well with classics like Beefeater or Tanqueray, as well as New Amsterdam Gin. 
Although Cointreau is a well-known brand of triple Sec, feel free to use one that is less expensive, such as DeKuyper. Even though Grand Marnier is a combination of cognac and triple Sec rather than straight triple sec, it's a good substitute if that's all you have.
Variations on the Long Island Iced Tea
The Long Island's popularity has generated its own family of highballs. Many drinks have now become popular in their own right in many parts of the United States, thanks to the success of the original Long Island Iced Tea. Here are some variations:
The Grateful Dead (also known as the Purple Rain or the Black Superman) is a variation on the Long Island that uses the same ingredients as a Long Island but replaces the Triple Sec with a shot of Chambord and the cola with lemon-lime soda. 
The Adios Motherfucker is a Long Island Iced Tea variation made with Blue Curaçao instead of Triple Sec and lemon-lime soda instead of cola. It has a striking blue tint that resembles a Blue Hawaiian.  
When cranberry juice is used instead of cola, the outcome is a reddish-colored Long Beach Iced Tea. When Midori is swapped for Triple Sec, and lemon-lime soda is substituted for Coca-Cola, the result is a greenish Tokyo Iced Tea.
How to Make a Long Island Iced Tea?
Below are the ingredients and directions for a Long Island Iced Tea. We hope you love this cocktail as much as we do.
Conclusion
So what do you think of the Long Island Iced Tea? Love it? Hate it? Let us know in the comments below. Also, be sure to subscribe to our newsletter to get great cocktail recipes just like this one, straight to your inbox. Until next time, stay safe, get hammered.