When it comes to home gatherings with family and friends, nothing shows that you're someone of class and sophistication more than having a complete home bar. But if you're anything like me and live in a city where affordable spaces are the size of a walk-in closet, then you probably think you could never have the luxury of having the bar of your dreams. Right?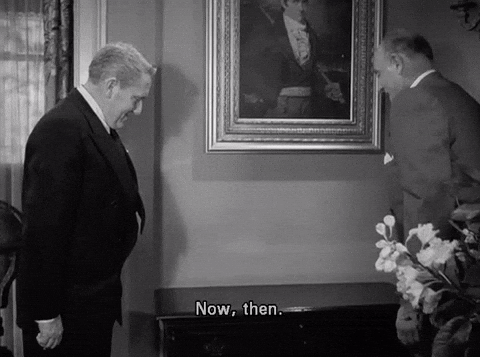 Oh, how wrong you are. A bar cart is an awesome and convenient way to turn your ordinary living room into the Rainbow Room. There are plenty of different types and styles for bar carts, but how do you know if the bar cart you're looking up is right for you? Look no further because we're about to break down the top ten bar carts you need to transform your home.
Top 10 Bar Carts 2021
What Is a Bar Cart?
A bar cart is a small wheeled table that holds liquor bottles and cocktail-making equipment. The easily accessible equipment makes a bar cart the perfect spot for making cocktails. You can place a bar cart anywhere in your house because of its wheels. The wheels also allow you to move the cart around your home with ease.
Bar carts are the ideal home furniture for displaying your alcohol collection. A bar cart can give your place a sprinkle of class and luxury.
Advertisements
My favorite barware (at the moment):
Gold Mixologist Bar Set (14-Piece)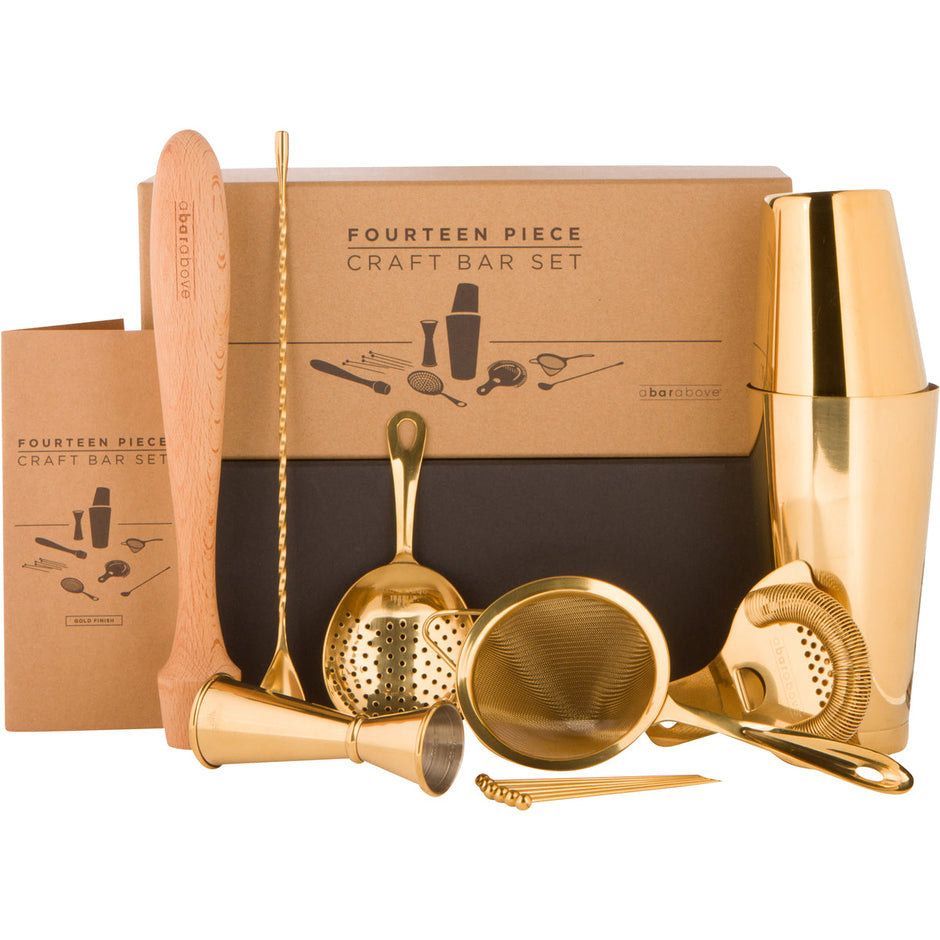 My favorite barware (at the moment):
Gold Mixologist Bar Set (14-Piece)
A Bar Above makes the best barware tools. Seriously! I have these myself, and I absolutely love them. I have the gold ones, but all the colors look great. It comes with everything you need to start mixing, and it makes an awesome gift.
Why Do You Need a Bar Cart?
Although we all want to trick out our basement into a 1920s speakeasy, hidden behind a false library, where the only way to get in is to know the password (wait, maybe that's just me), the fact of life is that many of us just don't have the space.
A bar cart also serves as a practical storage and serving tool, but works twofold as decorative furniture. Once you own a bar cart, you can focus on the accessories and decor that take it to the next level. You want to proudly be able to show off your collection of delicious, niche, or even rare wines and spirits to your guests in a tasteful way.  
Benefits of Owning a Bar cart
If you have guests over that have pets, or toddlers, you can easily roll your bar cart to another part of the home temporarily.
Bar carts can help you free up storage space. With the ability to stack multiple glasses, bottles, cocktails tools, in a variety of different ways, it frees up cabinet space for more of your spaghetti-stained tupperware.
Finally, a bar cart is a sign that you are someone who enjoys the finer things in life, who is still in the prime of their life, and most importantly, knows their way around a cocktail menu. 
What to Look Out for When Buying a Bar Cart
There are various styles available for bar carts, all of which have different features. Here are some things to consider when searching for your ideal bar cart.
Material
Most bar carts you'll find on the market, once assembled, will come in a rectangular frame (some come in circular designs, as you'll see later on), are usually made of steel, and have a wooden top where you can place your glassware when serving drinks. Sometimes, the entire bar cart, including the frame can be made entirely out of wood. 
Wood has its pros and cons, especially if you're going for a specific aesthetic for your home. But remember, liquid could have damaging effects on wood. It could leave permanent rings from your glasses, creak with the amount of weight placed on it, wobble if manufactured wrong and warp the wood due to absorption. 
Of course, there are ways to limit these issues, like purchasing a bar mat to prevent spilling onto the wood, but we just wanted to throw that out there.
Storage
Some bar carts are larger than others and yet somehow offer less storage space than smaller, more compact bar carts. On the flip side, you don't want a bar cart that appears to have multiple shelves and racks, only to find out, none of your bottles actually fit. Pay attention to the use of space. 
Also, think about your drink preferences. Do you typically collect big square bottles of Jack Daniels or cylindrical bottles of wine? Either way, I would recommend a bar cart that has both racks to store horizontally across (with the cap/cork facing toward or away from you) and space for bottles to sit upright (with the cap/cork facing toward the ceiling). How much importance you place on rack space is up to you.
I prefer bar carts with storage room for my glasses, both stemmed and unstemmed—just something else to think about. 
Mobility 
A bar cart must have wheels, and good ones too. There is no point in buying a bar cart if it's going to be stationary or a pain in the neck to move around. 
Think of the kind of floors you have and what kind of wheels your bar cart would need. You should be fine with some standard wheels if you have wooden or tiled flooring, but you might want to consider bigger wheel options for carpet. 
Shape
When considering shape, remember the first reason for getting a bar cart in the first place. If it's to save on living space, go for a tall bar cart. If it's for shock and aww, then maybe you want a wide bar cart where you can fit multiple accessories. 
Top 10 Bar Carts:
Here are our top 10 bar carts that will definitely grab your attention.
1. Homecho Bar Cart
This bar cart has a large tabletop and shielded lower shelf offering all sorts of drink or liquor bottles, glass, and other small things with extra storage. The top shelf offers three racks for stemmed glasses but does not include the silver tray at the bottom of the picture shown here.
The cart does not include any handles but is easy to transport and lock in place. The combination of rustic brown and black color adds a stylish and glamorous appearance to the tiny bar cart. I currently have this one in my apartment, and I love it.
Features:
Number of shelves 2
Weight 27.1 pounds
Wine rack storage: 5 wine bottle capacity
It comes in two colors: Dark Brown and Rustic Brown
Four 360 degree swivel wheels
Two with brakes to prevent sliding
Measure 23.6'' Length x 15.7'' Width x 32.2'' Hight
2. South Shore Munich Bar Cart
This bar cart provides two shelves to store 12 bottles of wine and other beverages. It also offers a space for 18 glasses of wine. The set of two racks coated in waterproof vinyl material, with two towel racks, one for each side.
Features:
Number of shelves 3
Weight 36.5 pounds
Weathered Oak and Matte Black color
1-year limited guarantee.
4 Wheels of Metal and 2 Handles.
Measure 16" Length x 37.37" Width x 32.69" Hight
3. Firstime & Co. Francesca Bar Cart
Impress your guest next time with classy FirsTime & Co. Francesca Bar Cart. This elegant bar cart provides two gold and wood shelves and racks that can hold six wine glasses and five wine bottles. The upper shelf helps you to keep refreshments on it. It is available in gold and rustic brown color. You can also use this as a coffee cart. The cart's unique design gives it a smart and lavish look.
Features:
Number of shelves 2
Weight 19 pounds
Variety of different colors: gold & brown, black & brown, gold & glass, silver & glass
Available with shelves built from metal frame and wood
4 Wheels of Metal
Measures 30" Length and 12. 25" Width and 32.5" Height 
4. Firstime & Co. Gold Odessa Bar Cart
This gold bar cart is stunning. Its open style allows enough space for your drinks and snacks while also being spacious enough to be moved in any area. Its frame also comes in a variety of other colors. You can also use it as a coffee cart and dining storage. The circular style and mirror shelved give a rare, glam look.
Features:
Number of shelves: 2
Weight 18.7 pounds
30-day limited manufacturer's warranty
Gold, black, or silver coating on metal
Available with shelves built from glass or wood
4 Wheels of Metal (2 lockings)
Measures approx 28" Length and 32" Height, and 14" Width. Distance between shelves: 16.75"
5. Industrial Bar Cart
This bar cart is made from sustainable, reliable, high-quality materials. It uses durable solid wood, all while remaining waterproof. It includes three shelves with a large storage capacity. And thanks to its handles and lockable wheels, you can easily move the cart from place to place. The stunning look gives a stylish and luxurious vibe to any room and fits most home decor flawlessly—one of the most compact carts on our list.
Features:
Number of shelves 3
Weight 30.6 pounds
30 days money-back guarantee
Wine rack storage: 12 wine bottle capacity
Vintage wood color + black frame
Available with shelves built from solid wood + metal water pipe
4 Wheels of Metal (2 lockings)
Measures 32.1" Length" and 15.75" Width and 35.2" Height
6. Jubao Bar Cart
This cart offers a more intricate design for the individual who wants to add more modernism and complexity to the room. It offers multiple different storage units, wine rack storage on the bottom shelf, and stemmed glass hangers on the middle shelf. 
One drawback is that it offers no guard rails in the center to keep your items from falling over. You'll also need a moderate level of assembly experience to put this bar cart together.
Features:
Number of shelves 3
Weight 46.5 pounds
A variety of different colors for steel frame and wood.
Option to purchase frame with two shelves or three
Wine rack storage: 8 wine bottle capacity
Measures Approx 25.86" Height and 31" Length x 11.4" Width
7. Mind Reader Mobile Kitchen Cart
This cart might interest some of the taller ones in the room. This bar cart provides four simple and efficient multi-use storage racks. It is ideal for serving guests and preparing cocktails. 
The top shelf offers a rack to hang your stemmed glasses, while the bottom shelf offers storage for wine bottles, leaving the middle two shelves open for decor and storage. Both the top shelf and rack are fully removable, providing even more space if necessary. 
Features:
Number of shelves 4
Weight 20.3 pounds
Color rustic brown and black
Available with shelves built from Wood and Steel
Removable top shelf for extra storage capacity
Wine rack storage: 8 wine bottle capacity 
4 Wheels of Metal (2 lockings)
Measures 11.8″ Length x 18″ Width x 39.2″ Height
8. Nathan James Carter Rolling Bar
Nathan James furniture is known for its exceptional customer service and elegant and sleek designs. Its simple design allows for easy assembly and transportability. Its wheels and large handle make it easy to move around. Up to 10 bottles can be placed on the bottom rack.
Features:
Number of shelves 2
Weight 29 pounds
Color Black and Square Shape
Available with shelves built from Stainless Steel, Glass, and Wood
4 Wheels of Metal (2 lockings)
Measures 16.5" Lenth) x 16.5 inches (Width) x 36.0" (Height including the top of the handle) 
9. Christopher Knight Industrial Bar Cart
This is a truly stunning bar cart. Its cornered edges give a 1920s Art-Deco feel to any room. The cart provides additional space in your kitchen or dining room or even as a display shelf. The structure of wood and iron enables it to be as durable and reliable as it is eye-catching. 
One thing to consider is that this cart doesn't have any side guards to prevent your glasses, cups, decor, or drinks from falling over. But if you plan on keeping this cart stationary quite often, this may not be an issue.
Features:
Number of shelves 2
Weight 21.9 pounds
Fixed Shelves, Casters
Dark Walnut Finish / Black
90 Day Limited Warranty
Available in Faux Wood Overlay with an Ash Veneer, iron
Wheels of Metal
Measures 33 Inches (Height) x 38 Inches (Width) x 16.1 Inches (Length)
10. Goplus Wooden 16 Century Bar Stand
Last on our list is another bar cart that I personally own. For those who like that vintage look in their living space, this bar globe is gorgeous and will definitely impress your guests when you open the globe to reveal your collection. Unlike most of the other carts on our list, this one doesn't have much storage space. I use it along with my Homecho bar cart solely for storing bitters, aperitifs, liqueurs, whiskey stones, and all other add ons that mix with the base spirit to make cocktails from home.
Features:
Number of shelves 2
Weight 12 pounds
Retro Brown Wood
Diameter of cylindrical brace is 1.5 feet
Available in Faux Wood Overlay with an Ash Veneer, iron
3 Wheels of Metal
Measures approx. 17 Inches (Length) and 17 Inches (Width) and 36 Inches (Height)
Conclusion
Now that you know what a bar cart is and what some of our top pics are, we hope you get yourself one today. And instead of reaching for the bottle of vodka next to your rice and potatoes, you can roll out your fancy new bar cart. So what are you waiting for? You're one click away from owning the bar of your dreams. You'll be Don Draper in no time. 
Do you have a bar cart you'd like to see added to this list? Let us know in the comments below. If you want to read more of our posts, take a look at our full blog here, and as always, stay safe, stay hammered.