Cocktails are the single best way of taking a dinner party to new heights, and that applies particularly to the holiday season. This is the time to get together with friends and family, dress up, and serve an authentic feast — this means your cocktails for Thanksgiving have to meet the most rigorous standards. 
Don't worry because we're here to help. We've put together a list of seasonal drinks that embody the very essence of Thanksgiving, Christmas, and New Year's Eve.
With these drinks in your repertoire, you'll be more than ready to show your hosting skills. Here are our top 10 cocktails for Thanksgiving that will certainly make you the perfect host this year.
Thanksgiving Cocktails.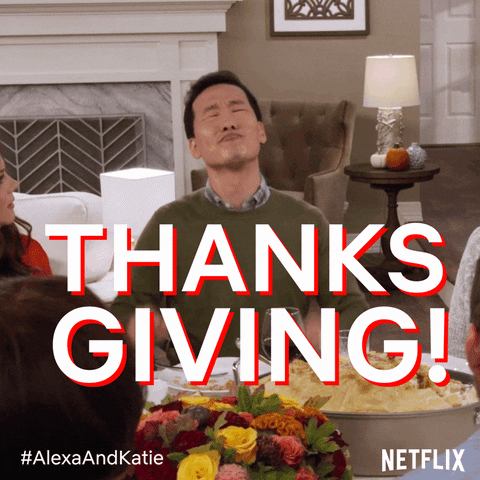 1) Cranberry Mimosas
Not all cocktails have to be complicated. Actually, some of the most successful are quite easy to put together. Mimosas are the ideal example: Slim Champagne glasses filled with orange juice and sparkling wine. 
How about swapping the OJ for a seasonal cranberry juice for a twist? We're talking this fancy cocktail from brunch to the dinner table with an easy substitution. Throw in a few fresh cranberries and let them float around for a suitable garnish. 
2) Salted Caramel White Russian
The white Russian is already celebratory. The creamy drink calls for a vodka shot, a splash of white cacao liqueur and milk, or half & half if you like your drink a bit creamier. It's easy to see how a hefty addition of salted caramel syrup can turn this comforting drink into a boozy version of those fancy Starbucks beverages. 
Shake this coating drink until frothy, and while you're at it, sprinkle some pumpkin spice mix as a garnish — that's a perfect holiday drink right there. 
3) Raspberry Mojitos
Mojitos are the perfect summer drinks, but they're versatile too. Let's put that muddler to work, and besides pounding some fresh mint leaves in a short glass, let's mash a few colorful raspberries, blackberries, or blueberries in there too. 
With a shot of rum, a splash of lime juice, half an ounce of simple syrup, and topped with soda, you just can't get this one wrong. Make sure you have plenty of berries because everyone will want to repeat!
4) Pumpkin Spice Ramos Gin Fizz
The Ramos Gin Fizz is a labor-intensive New Orleans specialty drink. An egg white, a shot of gin, a dash of lemon juice, and cream become a frothy drink that just can't be matched. 
You'll have to shake this one for a while to get the desired texture, but it's well worth it. Make sure you add just a touch of powdered cinnamon or pumpkin spice mix to make it holiday compatible. Garnish with a cinnamon stick. If you are looking for great cocktails for Thanksgiving, this just may be the one for you.
5) Moscow Mule
We're not changing anything here because the Moscow mule is a natural holiday drink. Vodka is the most heartwarming spirit out there; it will get your heart pounding even through the chilliest nights. Topped with ginger beer, you have a drinkable holiday treat. 
Don't forget to add just a splash of lemon juice to balance the drink and bring it home. Now, if you really want to customize your Moscow mule, add half an ounce of cinnamon simple syrup and garnish with a rosemary sprig. That's Christmas in a glass.
6) Kahlua Hot Chocolate
How about a creamy cup of hot chocolate? It doesn't get any comfier than that. Then again, who can say no to a shot of coffee liqueur? Put the two together, and you've got yourself a straightforward drink that'll get the conversation started.
Why not add a splash of aged rum, brandy, or whiskey to that chocolatey drink too? After all, Thanksgiving dinner only comes by once a year.
7) Cranberry Gin Fizz
Gin is hot right now. It's the trendiest spirit worldwide, and there are now more options than ever. Gin's secret is being compatible with many different flavor profiles. It's easy to see why a shot of gin topped with ginger ale, a splash of cranberry juice, and garnished with a fistful of fresh cranberries is a delight. This one is super Instagrammable too.
8) Rosemary and Cranberry Whiskey Highball
In the same line as the Cranberry Fizz, you might want to try a twist on a masculine Whiskey Highball. Add a shot of American whiskey to a highball glass, top it with equal parts sparkling water and cranberry juice, add a few fresh cranberries, and garnish this beauty with a fresh rosemary sprig. Simple is beautiful; that's what we always say.
9) Mulled Wine
Warm and spicy, mulled wine is probably the oldest seasonal drink ever; it goes back for centuries! That doesn't mean we can't amp it up and make our own version. Head on to your stovetop and heat a hearty red wine, don't let it boil, and add some cinnamon sticks, nutmeg, aromatic cloves, allspice, black peppercorns, and sugar. Once ready, strain your drink and serve it, not without adding a shot of brandy. 
10) Hot Buttered Rum
Not dissimilar to mulled wine, hot buttered rum is just the very essence of the holiday season. Warm some aged rum (spiced rum works best) with your brown winter spices, a splash of vanilla extract, and just a tablespoon of unsalted butter. Let it heat up without boiling, strain it, and serve. 
Garnish your drink by frosting your glassware with crushed Graham crackers and see everyone go crazy. Make sure you heat this one just before your guest arrives to avoid any butter lumps. 
Making a hot buttered rum doesn't have to be difficult, take a look at this post from Martha Stewart Living, that goes over the ingredients and directions for making a Hot Buttered rum.
Conclusion
With the recipes above for inspiration, you're ready to greet your friends and family with a round of very festive drinks! Get that inspiration flowing, and make your own holiday twists on classic cocktails. You know, the sky's the limit!
Make sure you practice your new drinks a few days before the big night and that you have all the bar supplies and glassware you'll need. For a home enthusiast and a professional mixologist alike, prepping is half the work.
Do you have a drink you would like to see added to next year's cocktails for Thanksgiving list? Let us know in the comments. We would love to hear it. If you liked this post, click here to check out all our blog posts. Wishing you a tasty holiday season and a new year of peace and happiness. And as always, stay safe, stay home, get hammered. cheers!