You may not realize it, but we are currently living through a gin renaissance…a Gin-Naissance. For a while, gin was taking the back seat to more popular spirits, like vodka or whiskey, but Gin is coming back and it's coming back with a vengeance.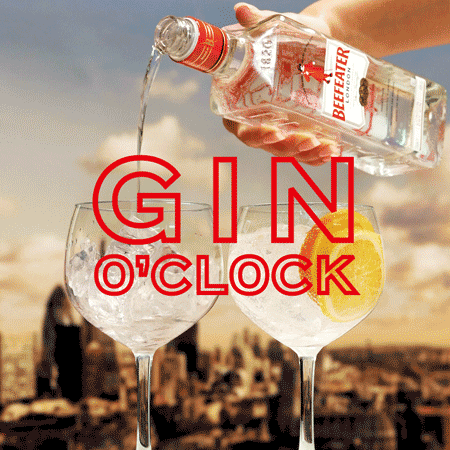 Increasing your cocktail palette means increasing your gin palate. Some of the best cocktails I've ever had have been gin-based. Of all of the spirits, I find that gin has some of the loveliest aromas and the most layered, complex flavors I have tasted. So with that being said, it's important to familiarize yourself with some of the most popular gin brands and bottles on the market. Here's a compiled list of the Top Ten Gin Brands You Should Know. 
Note: This list is categorized by location, not listed from best to worst.
British Gin Brands
1. Gordons (London, England 1769)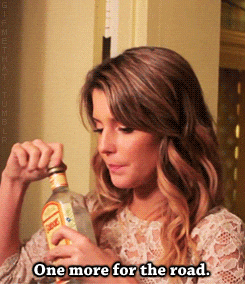 Gordons said it best themselves, "Gordon's today is a gin that's enjoyed, not dissected. It's the perfect gin to start a Friday evening, or a Tuesday catch up with friends". That's exactly right. Gordons can usually be found in a couple of different flavors and sizes (1.75 Liters being the largest) perfect for a variety of different occasions.
Different Gin Brands On Shelf
Here are some of the products under the Gordon's Gin Umbrella: Gordon's London Dry Gin Export, Gordon's Premium Pink Distilled Gin, Gordon's Sicilian Lemon Distilled Gin, Gordon's Pink 0% Alcohol-Free, Gordon's Tropical Passionfruit, the Gordon's Morello Cherry, and finally Gordon's Gin & Tonic Canned Cocktails. 
2. Tanqueray (London, England 1830)
I always have a bottle of Tanqueray stocked in my bar as it's one of our favorites. The perfect spirit on its own or mixed in a cocktail, Tanquery has a vast depth of products that are perfect for any occasion.
With a variety of different gins like the Tanqueray Rangpur, Tanqueray Sevilla Orange, Tanqueray no.10 Gin, and their Ready To Drink Gin Canned Cocktails, just to mention a few. 
3. Beefeater (London, England 1863)
If we are talking about the most well-known gins with the longest legacy, then we have to mention Beefeater. Easily one of the most popular gins on our list, you'll never go wrong picking up a bottle from your nearest store.
What you might not know is that besides the staple Beefeater London Dry Gin, they also have a Beefeater pink Strawberry Gin and a Beefeater 24 London Dry Gin that seem interesting. 
4. Bombay Gin (London, England 1986)
Bombay Saphire might be the first thing that pops into mind when you think of that crystal blue bottle, but what you might not know are some of the other products they sell. This includes their Bombay Dry Gin, The Bombay Saphire East, The Bombay Bramble, and their Bombay Saphire Canned Gin and Tonic Cocktail.
The Bombay Sapphire company is leading the way for sustainability efforts in the spirits industry from their distillery which runs on 100% renewable electricity to emissions initiatives for 2025. If you have a chance, check out the Bombay Saphire Distillery in Laverstoke, England. 
5. Hendricks (Ayrshire, Scotland 1999)
Hendricks is definitely one of the more eccentric spirit companies on our list; just check out their custom $4,000 gaming chair. The taste of their gin matches their style in its fun, decadence, and whimsy.
Hendricks prides itself in creating flavors that think outside the box, so be sure to check out their other unusual gins, including Hendrick's Neptuna, Hendricks Lunar Gin, their Midsummer Solstice, and their Orbium Gin. 
6. Sipsmith (London, England 2009)
Probably our most contemporary spirit on the list, Sipsmith Gin was created to bring the love of gin back to modern-day consumers. It's a relatively small operation with three stills manufacturing the carefully nurtured gin throughout its creation. The gin is rich, bold, and balanced, quintessential qualities for 21st century London dry gin. 
The Sipsmith distillery is in Chiswick, London. Some of Sipsmiths' other products include the Sipsmith Lemon Drizzle Gin, the Sipsmith Sloe Gin, the Sipsmith Strawberry Smash Gin, the V.J.O.P Gin, and the Zesty Orange Gin.   
7. The Botanist (Islay, Scotland 2011)
This is a gin to impress true gin lovers. Everything about it reads as gracefully and as intricate as a fine wine. Professional Forager and distillers put attention to every detail when making every batch of gin, creating a gin that ensures its drinkers get to experience each bottle's body, nose, taste, and finish.  
Japanese Gin Brands
8. Roku Gin (Japan 1936)
This one's a real special one. Suntory's Roku Gin is the definition of excellent craftsmanship, with an unparalleled soft, round, and subtly sweet taste. This is the perfect gift for the gin professional or cocktail connoisseur with class and culture.
Between the Roku Japanese Craft Gin and the Roku Japanese Craft Gin: Travel Retail Select Edition, you get 6 beautiful botanicals on the nose and palate, cultivated to perfection. Even the bottles' design has been thought through to the last detail. Premium price for a premium bottle.
American Gin Brands 
Aviation American Gin (Oregon U.S.A 2006)
With actor and entrepreneur Ryan Reynolds taking the pilot's seat of the Aviation Gin company, you might wonder if the gin holds up against the big celebrity name. I'm proud to say it does. Aviation Gin is a delicious, smooth, and silky spirit that was almost too tasty to mix with anything else. Hats off to Reynolds for this first-class spirit.
Right now Aviation gin is the stand-alone product under the aviation belt. But who knows what the future might hold.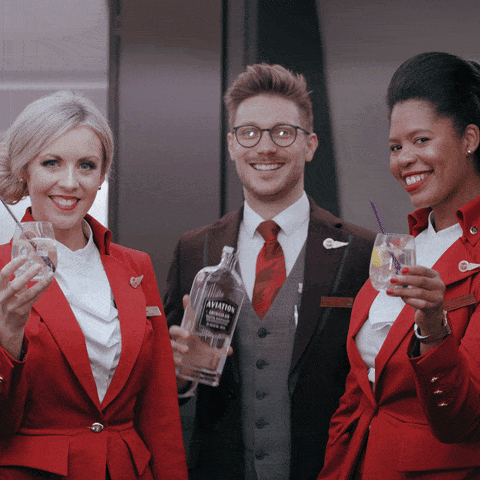 New Amsterdam Stratusphere Gin (California U.S.A 2007) 
New Amsterdam Stratusphere Gin, worries less about the art behind the spirit and leans more toward making sure it tastes good consistently and is kept at an affordable price for everyone to enjoy. Definitely, a great bang for your buck, especially if you anticipate serving multiple guests. 
New Amsterdam vodka more readily comes to mind, but its gin collection expands on its depth of products with the Original New Amsterdam Stratusphere Gin (notes of orange and lime) and its Stratusphere London Dry Gin (notes of juniper and citrus) 
Two Special Mentions
Pomp and Whimsy Gin (California, U.S.A 2017)
Yes, this is technically a gin liqueur but when it comes to gins that pack a punch when it comes to taste and flavor, Pomp and Whimsy hits the top of our list for unique gins. Its citrus sweet flavor and fruity aroma really stand out in a gin and tonic for those who want to try something different. Check out our review on the Pomp and Whimsy gin here.
Empress Gin (British Columbia, Canada 2008)
Empress Gin usually catches customers' eyes with its florescent purple color. If experimenting with color-changing cocktails is something that interests you, using empress gin is a good way to excite your guests and intrigue their tastebuds.
Conclusion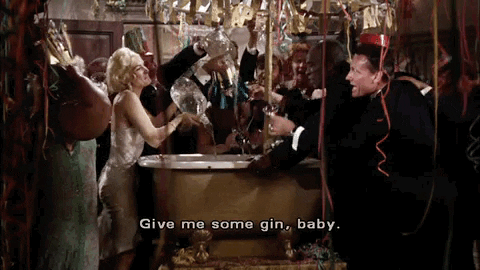 Having these bottles of gin in your home bar can add range to your list of cocktail possibilities. Gin is quite possibly the most versatile of all the spirits and can offer a range of different tastes and smells to your cocktails. Let us know what you think about our list of top ten gin brands. Do you have any favorite gins? Let us know in the comments below. Remember to stay home and get hammered!